Benefits of Portable Generators for Power on the Go.
For many of our clients their first introduction to generators were the portable generators - infamous for being loud and smelling a bit like fuel, these portable generators can be appealing due to their multi-functionality. Despite the frequent need for refueling and the noise of a portable generator, when the power goes out, these portable generators are a welcomed savior. Whether primarily used for recreation, tailgating, camping or delivering power on a worksite, portable generators can keep power running to the essentials to keep you safe, warm and well-lit in any emergency.
Portable vs. Permanent Generator
Although portable generators can be used at home, at the campgrounds or on a remote job site, if you find yourself using your generator to power your home after a power outage more than a few times a year, you're likely ready to look at the pros and cons of upgrading to a permanent generator.
The permanent backup generator comes on automatically - no more getting up in the middle of the night when the power goes out to make sure the sump pump is keeping your basement from flooding. Your permanent generator uses the existing natural gas or LP fuel supply from your home so that you don't have to keep filling it with fuel. Plus, a permanent generator delivers power to your home's electrical panel with no need for extension cords.
Whether you're ready to upgrade to a permanent generator now or you want to speak to the experts about your options, we're here for you and can walk you through the options based on your unique situation.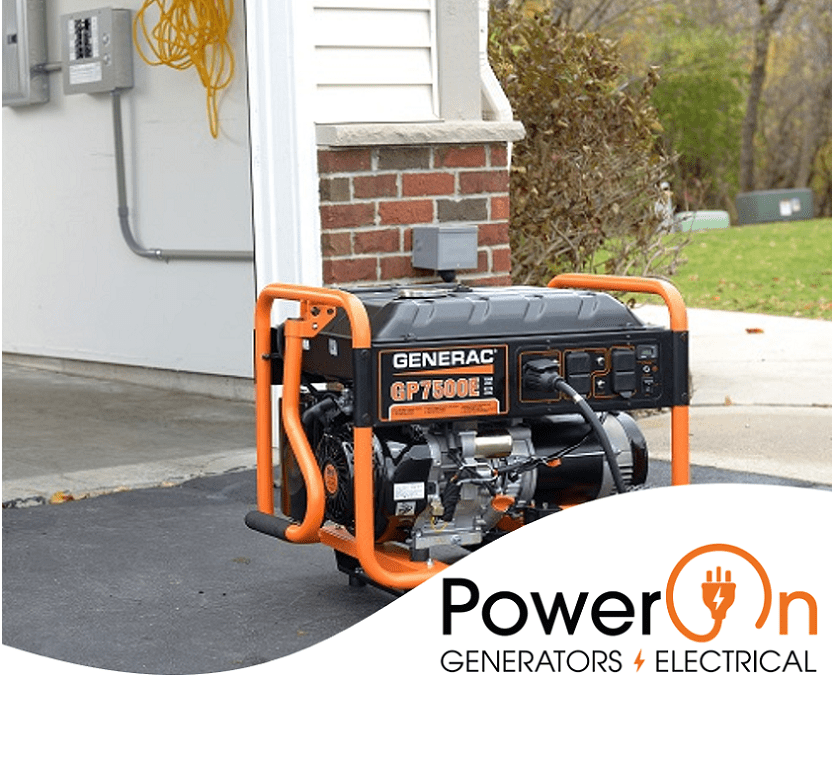 Portable Generators
Multiple size/power options
Need to be stored and then moved to the operating location.
Requires someone to set up and start.
Frequently won't have a transfer switch option.
Require gas or possibly LP to operate.
Storage and access to fuel may be an issue for a prolonged outage.
Generally noisier than a fixed generator installation.